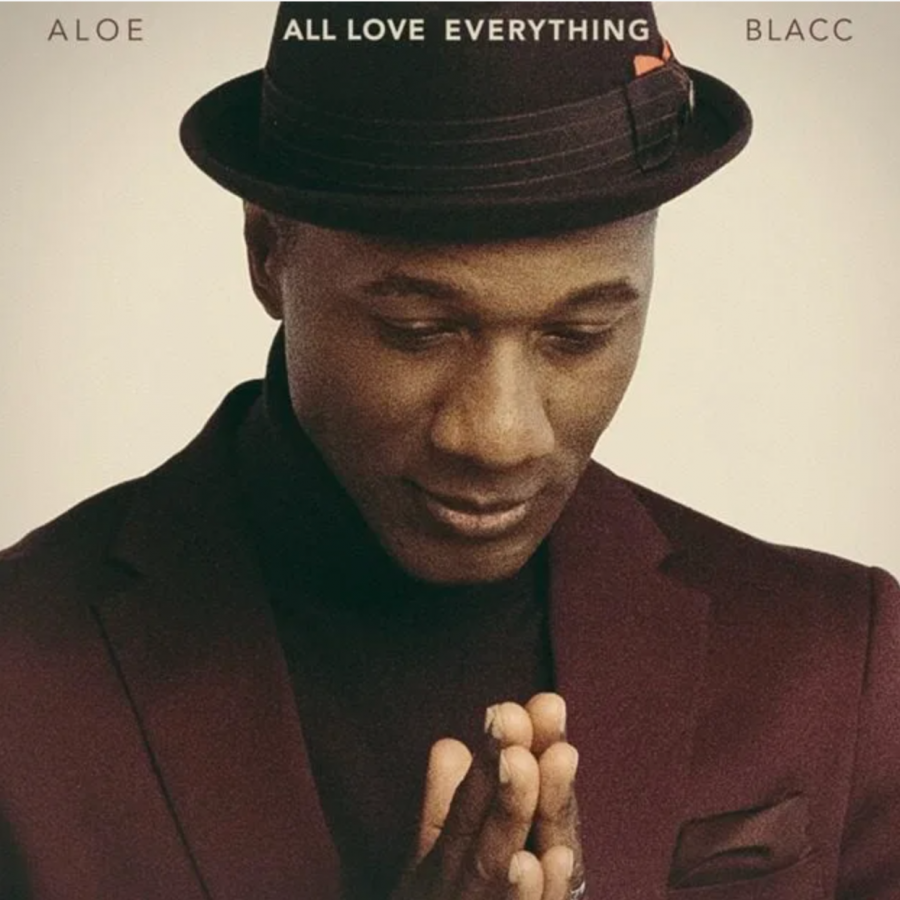 BMG Rights
Grammy award-winning soul songwriter Aloe Blacc released his album, "All Love Everything," on Friday, Oct. 2. It's been a long seven-year break since releasing his last album "Wake Me Up!"
Family is Blacc's pride and joy. Growing up he was always close to his parents. He was taught how to fight by his father and how to love by his mother. "Family" is the most heartwarming song on the album. This particular song stood out because the audience can make personal connections. It relates to Blacc's struggles of growing up and learning what true love feels like. Not one person is like the other, everyone is unique in their own ways.
"I Do" is the sentimental song of the album. He explains the steps to getting married to the love of his life, Maya Jupiter, and how the songs represent the memories of their 10-year anniversary. His beautiful song confirms the renewal of their wedding vows, which marvelously conveys his commitment to his marriage.
It wasn't always so easy for him. Blacc had to learn to be self-reliant and he lacked support and help from others. He highlights this struggle in the track, "My way." Regardless of his past, Blacc followed his dreams and did everything in his power to be the best father he could be for his two daughters. He wants them to have a more fortunate childhood than he did.
"Harvard" explains the challenges he faced during his childhood. He faced obstacles of poverty at a young age that kids did not have to face. He told the audience he didn't have a top-notch degree, but he still made it to the top. He grew up with little, but the lessons he learned from his family were really important to him. He prays and works hard to provide good lives for children.
Blacc ties off "All Love Everything" by making a point that he wants to demonstrate a good, healthy life with the new family he created. Blacc still strives on bettering himself and others. After all, this album rightfully deserves 4 out of 5 stars for inspiring messages and the ability to touch the listeners' hearts.