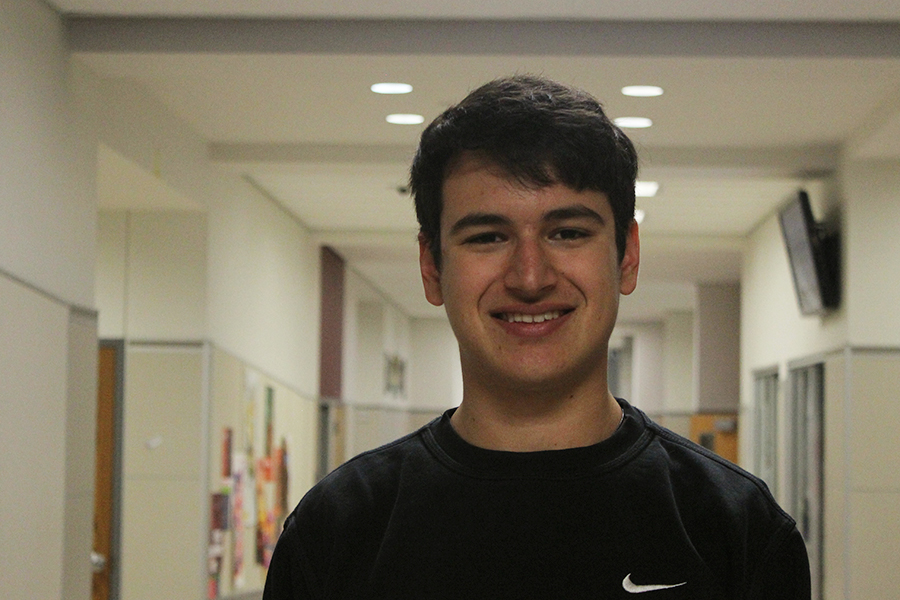 Hosting new experiences
As he sets foot on the plane, he feels the puzzle pieces of his life beginning to shift. He is leaving the comforts of Italy: family, food, familiar scenery rich with history and culture, for a suburban town in America. He takes a seat, immersed in the thrill of stepping out of his comfort zone and traveling to a new country, which he will soon refer to as home.
After an eventful first semester of school in America, junior exchange student Ernesto Caracciolo walks into another unfamiliar school. He is excited but anxious. Switching schools following winter break can be scary for the average student, but it is especially challenging for a student visiting from another country. Despite the hassle of having to start all over a second time, Caracciolo became involved instantaneously.
"The main reason I [left] Southlake is because [I had] some issues with my previous host family," Caracciolo said. "I moved to this host family that wanted to host me temporarily for the winter break, but then they decided to host me permanently. I really like my host family."
As a way to maintain certain elements of his life, Caracciolo joined the band program to continue playing the saxophone. Through the organization, he has become closely acquainted with fellow members as well as the directors. Despite being here for only a brief period of time, his friends recognize his memorable qualities.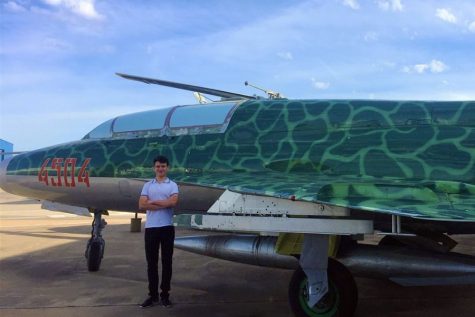 "He'll never leave [my heart]," senior Ethan Volini said. "[But] when he physically departs, [I'll miss] that bright smile and his accent."
While being a part of the foreign exchange program can be seen as an opportunity for a vacation, Caracciolo believes the program gives him the chance to expand his learning. Within his classes, he maintains high averages while making friends simultaneously.
"He's very personable, the kids all like him and get along with him," Anatomy teacher Kelly Lancaster said. "[He's] a breath of fresh air."
Whenever there's free time in the class or students are working alone, Lancaster makes it a job to ask Caracciolo a different question every day. From questions about his host family, life in Italy and customs, the pair create a closer bond each day.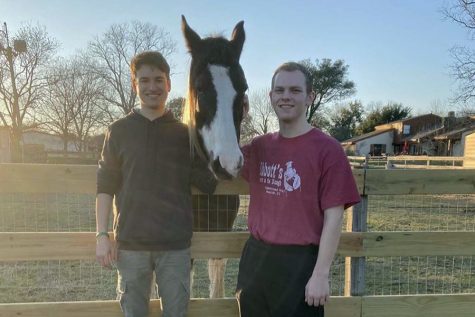 "One of the things he says he misses the most about Italy is that they always use a bidet instead of toilet paper," Lancaster said. "I said 'I thought that was French,' he said 'No, the French named it but we use it.'"
Though he continues to adjust to American customs, Caracciolo enjoys his time in Texas. He focuses intently on his school work while keeping up with friendships he's made here. Though he'll miss the relationships he's built, he is eager to return home with the comforting food and family.
"I miss the food a lot, all my friendships and all the activities," Caracciolo said. "I [will miss] my host family. I would say we've really created a huge bond. [They're] so cool because we have a small ranch with animals, we have horses."