Review: 'Just the Beginning' continues successful start
Grace VanderWaal delivers first album following highly-praised EP 'Perfectly Imperfect'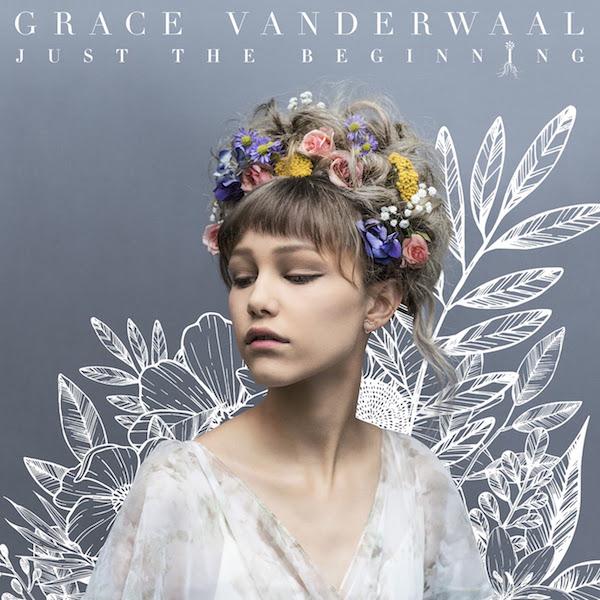 Continuing on the whirlwind of a year that included launching her debut EP, "Perfectly Imperfect," 13-year-old Grace VanderWaal just released her first full-length album, "Just the Beginning," on Friday, Nov. 3 with Columbia Records ahead of a nearly sold out nationwide tour. Following her televised discovery, she has spent the past year in the limelight growing her fan base on social media and becoming a part of the Hollywood scene. With such a successful start, the pressure is on to continue creating original content that peaks listeners' interests.
VanderWaal's album features 12 songs and was written in collaboration with other songwriters such as Ido Zmishlany and Greg Wells. While promoting the album, she has been particularly vocal about how important it was for her to work with other writers who bring more emotional experience and a better understanding of song structure into the studio. VanderWaal released her first single, "Moonlight," on June 21 and later returned to "America's Got Talent" for a guest performance on Aug. 15, which also kicked off the start of her television promotion campaign that included performing on "The Ellen Degeneres Show" and "Live with Kelly and Ryan."
The album represents a transition in VanderWaal's sound, shifting away from her original acoustic ukulele heavy songs, to a less acoustic and more produced pop style. Overall, the songs vary as each have their own distinct styles of pop ranging from the slow ballad of "A Better Life," to the rapid paced upbeat tune of "City Song." The songs are all similar in that they stay true to the girl next door character VanderWaal has built for herself. For example the song "Moonlight" is about a person battling with a nondescript mental illness, but instead of heavily focusing on the negative aspects VanderWaal takes on a positive approach to describing the topic, similar to how she depicted the effects of bullying in the song "Clay" from her EP.   
This time around VanderWaal was able to deliver more than 42 minutes of original music that covers a more broad range of topics, from dealing with love interests to struggling friendships. It also includes fairly recent issues VanderWaal has faced within the past year, as "So Much More Than This" illustrates the struggles she has endured with her newfound fame. True to her persona, not every song focuses on happy topics, with "Escape My Mind" describing the process of overcoming a failed relationship that does not necessarily imply romance and "Talk Good" describing her regrets of not pursuing certain actions she now wishes she took.
Although VanderWaal has a fairly large following, it is not large enough to help her songs reach the top of music charts; her songs are skillfully crafted and fully capable of charting, but are held back by the lack of a major fanbase. Perhaps if she is consistent in the quality of her future albums, VanderWaal might one day be the next big thing.
View Comments (1)