Review: Tori Kelly comes out of her 'Hiding Place'
Artist brings one of the biggest music comebacks of the year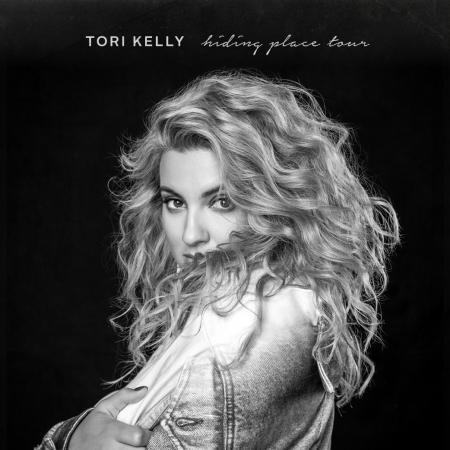 When Tori Kelly's debut album, "Unbreakable Smile," was released on June 23, 2015, Kelly became a world-renowned sensation. With last Friday's arrival of her new album, "Hiding Place," her comeback was massive. Kelly's song, "Never Alone," featuring Kirk Franklin already hit the music charts as number two on Billboard Hot Gospel Songs.
"Hiding Place" consists of eight tracks, half of the amount of tracks she had on her first album. Kelly's first album is one of a kind, featuring duets with Ed Sheeran and LL Cool J. The new album contains duets she recorded with Jonathan McReynolds, Kirk Franklin, Lecrae and The Hamiltones. "Hiding Place" contains entertaining songs with upbeat tunes her audience can easily connect with.
Kelly's new album is stronger than her last work of music. It illustrates a strong, emotional vibe the audience feels. This album shows how Kelly grew as a singer during her break from the music industry.
The first song on Kelly's new record, "Masterpiece," is a duet with Lecrae. The song talks about the singer falling in love and not wanting to lose her current partner because of her past mistakes. "Masterpiece" is a song Kelly's audience can connect with based on listeners' past experiences with love.
Another amazing song from the album is "Just As Sure." This song talks about the singer's current love and her feelings toward him. With the song's soft romantic tune, anyone, not just Kelly's fans, can enjoy, especially because of its tender lyrics and Kelly's duet with McReynolds.
"Sunday" is Kelly's best song on her new album. Throughout the song, Kelly scats along with its lyrics, a mix between an upbeat and soft tune. This song is about mistakes the singer has made in her past and her flaws that she has; pairing the lyrics with the piano playing makes it emotional.
With the depressing tune of Kelly's music, the songs make her listeners a little bit sad. She should work on making some of her songs shorter and less emotional. Once in a while, it's OK for Kelly to write songs that make her audience want to cry, but the majority of her songs shouldn't be like this. She needs to produce songs with upbeat, electrifying vibes.
"Hiding Place" is Kelly's best album yet. It has what her audience wants: songs that makes her listeners feel alive, which is an improvement from her last album. This album deserves more recognition, especially with its five-star quality.
Leave a Comment