Review: 'Icarus Falls' makes fans feel multiple emotions at once
Zayn implements R&B into new music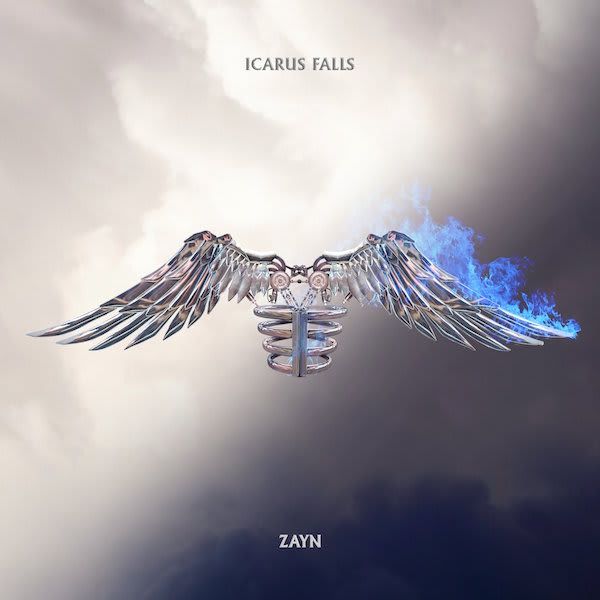 Zayn Malik released his second album three years after leaving the band One Direction to become a solo artist. The new album titled "Icarus Falls" was released on Friday, Dec. 14 and it reached No. 1 on the Worldwide iTunes Album Chart only a day after its release. It has lived up to the hype and with 27 songs in total, including six singles released this year, some explicit, "Icarus Falls" gives fans new insight on Zayn's life after One Direction.
With two years between his previous album "Mind of Mine" and this one, there's a huge improvement. While "Mind of Mine" was successful, it was never genuinely Zayn's chill style as it felt strained and not personal. In "Icarus Falls" listeners can almost feel his struggle and although there are a couple tracks that are listened to more than others, the range of different styles, tones and sounds are what make the album so unique from his previous works.
For eight months, Zayn slowly released six tracks that would be on the album to promote its release. The single "Let Me" sets a modern, acoustic R&B tone for the rest of the album. While this is a love song, the music has a pop vibe to it with beat drops every now and then. "Back to Life" explains the person who was once his lover turned into his lifesaver with heart-wrenching lyrics like "She's always on my side and if I lose my fight I know she'll bring me back." It has a similar tone to "Let Me" but with more grooves. Both tracks and a couple others like "Insomnia" and "There You Are," have various moments where the music drones out to highlight his falsetto.
The first half of the album mainly focuses on the topic of relationships and love; specifically Zayn and Gigi Hadid's relationship. "Icarus Interlude" acts as the divider in the album because the focal point switches after that song. The album and song were inspired by the Greek myth of Icarus who escaped prison with wings made with wax but later fell because he flew too close to the sun. After this song, the lyricism of tracks such as "Good Guy" and "Entertainer" show Zayn's vulnerability and his own fight with himself.
Two artists are featured in the album including Nicki Minaj in "No Candle No Light" and Timbaland in "Too Much." Between the two, "No Candle No Light" sounds like every other mainstream song; there's nothing special about this collaboration but "Too Much" provides fans a taste of something new and introduces true soul R&B rather than acoustic. Overall the collaboration with Timbaland is far better than the one with Nicki Minaj because it presents something different.
The standout song of the album is "Rainberry." It's one of the more upbeat songs with a catchy chorus. It also highlights Zayn's ability to hit higher notes without the use of vibrato. "Satisfaction" is close behind it, with a slower tempo but lyrics teenagers and young adults can relate to. The songs specifically captivate the struggle about finding a place in the world.
"Icarus Falls" brings out a new side of Zayn that shows true raw emotion fans really appreciate. This album receives a 4.5 out of 5 overall because of the enormous variety of styles the tracks in the album provide. The album has something for everyone whether it's mainstream trap-pop or groovy R&B.