Review: La Dispute leaves fans in awe with latest album release
Lead singer Jordan Dreyer deeply moves audience with personal lyrics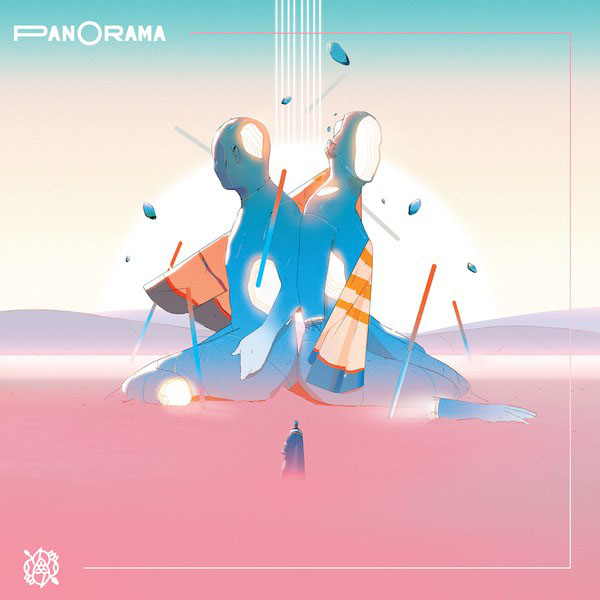 La Dispute released its fourth studio album, "Panorama," on Friday, March 22, 2019. This record includes 10 tracks, with the first song, "ROSE QUARTZ," being purely instrumental. The band maintains its melancholic melody from its 2015 album, "Rooms of the House," while focusing more on guitar and percussion throughout the record. It is the band's first album in four years and the most personal one yet.
The album revolves around death and grief; allowing the audience to cope with losing a loved one and to find comfort in lead singer Jordan Dreyer's sadness. The songs take place through Dreyer's point of view and shows his journey with his significant other from Grand Rapids to the city of Lowell.
Though the post-hardcore sound may not be for everybody, La Dispute does a beautiful job at combining other sounds including slowcore, jazz and rock. "FULTON STREET I" opens with a slow and ominous guitar solo, while "FULTON STREET II" features more drums and percussion. "FULTON STREET I" talks about the site of a decomposing Jane Doe, constantly mentioning the "flowers by the street." Dreyer ponders the grieving process for Jane Doe's family and pays his respects while "FULTON STREET II" is about a man who drowned in a pond walking home. In both songs, he wishes the family of the victims closure and comfort and hopes the actual victims find a peaceful rest.
"RHODONITE AND GRIEF" reflects on a fatal car accident scene. The song starts with gentle guitar strums which grow louder by the middle of the song, with instruments like drums and trumpets being featured. Dreyer even begins to scream lyrics about being stuck in a routine before he finally returns to his soft voice. This song perfectly flows into the beginning of "ANXIETY PANORAMA," which follows the same gentle melody before finally featuring the drums and guitar to their full potential. The song ends with the guitar carrying out a screech note, which portrays a completely different mood then it first started on; it changes from anger and pain caused by self-destructive behaviors to hopeful by letting go of all emotional pain and finding healing, something necessary in the process of grieving.
Many of the songs have a negative memory behind them, but "THERE YOU ARE (HIDING PLACE)" ends the album with a newly-lifted weight off the shoulders. Toward the end of the song, Dreyer mentions how he's letting go of the guilt, the anger and sorrow; instead he looks for a fresh start and ways to actively improve himself.
Overall, this album deserves 4 out of 5 stars. La Dispute perfectly executed narrative storytelling through a personal lens; they reflected on horrible tragedies and expressed the pain and anger through their music. The only gripe with this album were the guitars overpowering Dreyer's powerful vocals. Regardless, this album was worth the wait and leaves the audience with a healthy coping mechanism to any grief they may be dealing with.
Leave a Comment