Review: 'Fine Line' leaves fans speechless
Harry Styles delivers second solo album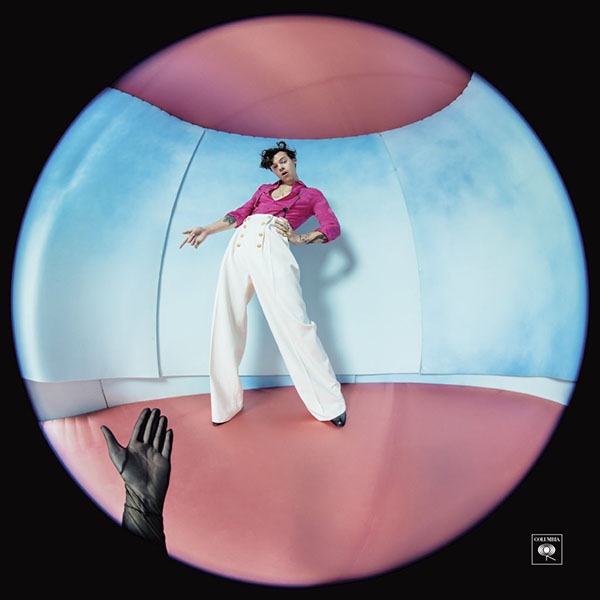 Twenty-five year old singer and songwriter Harry Styles made headlines with his second solo album "Fine Line," which was released on Friday, Dec. 13. Once again, the former One Direction member proves his individuality and maturity as he delivers bold and honest music, including a perfect mix of balladry and upbeat tracks that provide fans with an unforgettable listening experience. 
In anticipation of the album, Styles released three singles including "Lights Up," "Watermelon Sugar," and "Adore You." "Lights Up," the first single released Friday, Oct. 11 gave fans an inside look into the world of Styles, immediately reeling them in and leaving them wanting more. These three singles were excellent selections, as they fully captured the essence of the new and improved Styles who had shied away from the spotlight for over a year to create the album. 
Naturally, the album would not be complete without Styles' powerhouse vocals and songs about heartbreak. One song in particular, "Falling," has resonated with fans everywhere, earning itself a place on the top charts. The emotional track deals with crucial topics like loneliness and struggling with self-acceptance, the what-ifs about life and the darkness that comes with such issues. 
Adding onto the emotional, vulnerable nature of love, Styles delivers the song "To Be So Lonely." The track is easily one of the most distinguished ones of the album, its style is unlike anything he's done before. The beginning of the track resembles something along the lines of an old Mexican folk song. Even still, Styles effortlessly delivers impressive vocals that distract from the simplicity of the song. 
Styles, whose famous mantra is "Treat people with kindness," made sure to include a track by the same name as a way to demonstrate to fans the importance of humility and generosity. The track is fun, innocent, and most importantly demonstrates that while his musical style continues to evolve, his morals and beliefs are priorities he intends to keep showcasing using his platform and art.
Styles ends the album in the best possible way with the track, "Fine Line." The track is just over six minutes long, creating a sort of full-circle feeling, with passionate vocals and a sweet reassurance that everything will be alright. The track is this album's "Sign of the Times." 
While the album certainly stands out on its own, Styles demonstrates a sort of consistency, as there are certain songs that are parallels to songs off his self-titled album. He demonstrates a perfect balance between reaching millions with his music whilst still managing to keep it lowkey, always remembering his roots. 
Harry Styles' new album takes fans on a rollercoaster of emotions. There's a variety of styles within the album, ranging from feel-good tracks to heart-wrenching songs. Overall, the album is very well-rounded and the tracks compliment each other. The album deserves 5 out of 5 stars as it captivates fans with meaningful lyrics and creates a soundtrack people can relate to.