Review: 'Tigertail' captures audience with beautiful storytelling
Netflix original takes viewers on trip down memory lane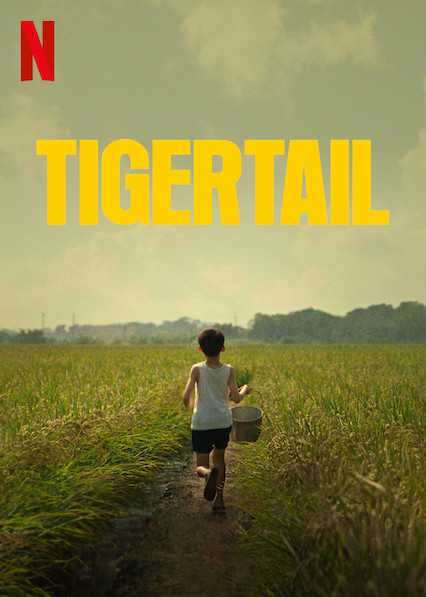 The new Netflix original, "Tigertail," premiered Friday, April 10, leaving viewers speechless with the film's beauty and storytelling. The plot follows Pin-Juin, a Taiwanese man who decides to move to America with his wife, Zhenzhen (Fiona Fu). The movie goes back to his past (Hong-Chi Lee) and his present (Tzi Ma), unfolding more of his story as the film progressed, taking the viewers along the ride.
The majority of the movie was a mixture of Taiwanese and Mandarin, which was a letdown for anti-subtitle viewers. However, this allowed the film to escape the cultural confines Netflix originals usually have. Lately, Netflix has produced movies that have stuck to the same redundant setting and plot viewers were tired of seeing. The differences Tigertail has from other Netflix productions, such as its unique storyline and focus on immigration makes it stand out and gives audiences a new watching experience they don't usually receive.
While the movie changes from different cultures, it also passes through various moments in time in Pin-Juin's life that made him the person viewers see at the end of the movie. The entire film was telling his story and delving into his past to be exposed to his audience, which is later revealed to be his daughter Angela (Christine Ko). The audience witnessed how those events shaped him from the first time he was told not to cry as a young boy to when he left Yaun (Yo-Hsing Fang), the woman he loved, to go to America with Zhenzhen (Kunjue Li), his wife who was practically a stranger. As the story and time progressed, the audience was only more and more attached to the main character, reflecting whatever emotions he felt.
Both the storytelling and scenery from "Tigertail" can only be described as beautiful. Each scene added to the film's plot not only through its dialogue but through director Alan Yang's choices of lighting and movement. As the film progressed, it showed less of the past and more of the present, like a smooth transition of the times then and now. All of the factors worked to tell the same story of family and love while sharing the struggles of immigration, earning 4.5 out of 5 stars.
Leave a Comment