Review: Blossoming through the charts
BLACKPINK's Jisoo solo debuts with "ME"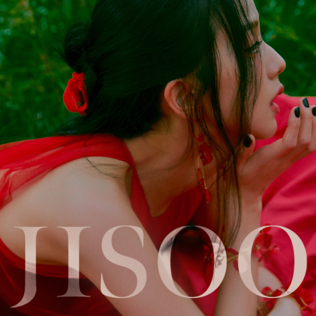 The time has finally come. BLACKPINK's Jisoo released her solo album, "ME," on March 31. After years of waiting for the final member to debut as a soloist, Jisoo showed the world a new version of herself and fans are loving it.
The title track, "Flower," broke the record for most-viewed K-pop music video on YouTube in the first 24 hours so far in 2023.
Jisoo starts the song by singing "Eh-eh-eh" in her deep voice, and within the first few seconds of "Flower," fans knew this was a whole different side of Jisoo from her BLACKPINK side. The first verse isn't the best writing because the lyrics are simple. That isn't the fault of Jisoo, but fans wished it had stronger lyrics, although Jisoo was still able to take fans' breath away with her beautiful vocals.
The part that shocked fans was the chorus as it's mostly instrumental rather than singing. The instrumental sounds elegant and gives middle eastern vibes. It's a beat K-pop listeners can sway their hips to and follow the easy dance move. 
Jisoo is known to have strong vocals and she showed that during the bridge. The outro is simple since the lyrics are "hey hey hey," yet Jisoo sang with a higher pitch and gave it her all. While the song is nothing too crazy with the choreo or chorus, Jisoo was still able to make an addictive song.  
Jisoo solo stood out to K-pop fans, not only because of her angelic vocals, but because of the acting in her music video. Jisoo debuted as an actress back in 2021 with Disney+ original TV-show "Snowdrop." With her incredible acting skills it felt more like a K-drama than a music video. Fans praised her for her unique style. 
The next song is "All Eyes On Me" and it is definitely better than "Flower." "All Eyes On Me" starts with a more lively beat and gives a beach party vibe. This time around, the lyrics are better and Jisoo sings more cheerfully. The first verse sounds powerful, and once again in the chorus, there's not much singing but just the name of the song. Coming from the upbeat chorus to the second verse, it improves the song. With "All Eyes On Me," Jisoo is able to showcase her charm and graceful voice. 
Both songs fit well with Jisoo's vocal range, and if another member of BLACKPINK tried to, it wouldn't be the same. Jisoo's voice is unique and "Me" showed how exceptional Jisoo could be as a soloist.
"Me" was worth the years of waiting. Jisoo gave fans an album that did not disappoint. Even though it was only two songs, Jisoo sang her heart out beautifully. Jisoo gave the fans the best solo album from BLACKPINK, and she deserves all the records she broke. "Me" is an album for the charts and deserves 5 out of 5 stars. 
Leave a Comment