Review: 'Subtract' offers emotional appeal toward inevitable experiences
Ed Sheeran releases his newest mathematical album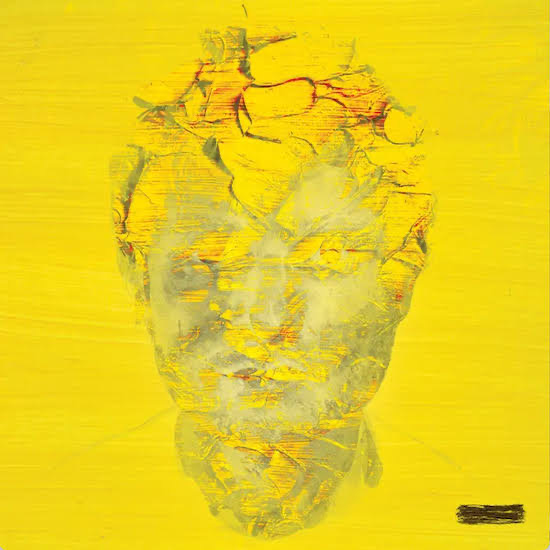 Hours after jurors sided with him over copyright battles for his hit song "Thinking Out Loud," Ed Sheeran released his recent album, "Subtract," on May 5. After working on "Subtract" for a decade, the album contains 14 songs, all released with music videos and four bonus tracks full of acoustic bops. 
The first track is "Boat," written by both Sheeran and Arron Dessner, who writes with Taylor Swift as well. "Boat" is about staying tough within difficult times. With the chorus, "But the waves won't break my boat," the waves refer to battles that may come up in life, and the boat represents someone's life as a whole. Sheeran lets listeners know hard times are bound to come, but to not let the ship sink.
Another sorrow hit is "Eyes Closed," a song about losing someone you have loved; something Sheeran knows all too well. In early 2022, Sheeran lost his friend and music entrepreneur, Jamal Edwards, due to cardiac arrest. With the chorus, "Just dancing with my eyes closed 'cause everywhere I look I still see you," he shows everything reminds him of Edwards even if he's gone. Though "Eyes Closed" has an upbeat tempo, it's one of the songs with deeper meaning on the album. 
Right in the middle lies "Borderline," providing a different vibe from the previous song "Curtains," a fast tempo tune using 11 instruments by Sheeran himself. On the other hand, "Borderline" is a slow paced, piano-led melody, with Sheeran using his upper register through most of the song. Although he uses his higher range, he is articulating a sensitive message about deep sadness, as he compares sadness to a book with "And every chapter has an end." He refers to melancholy feelings that will end, just like a book.
The first bonus track is "Wildflowers," which is a slow paced yet empowering song with one message: shine. He tells the audience they can't be afraid to stand out if they want to succeed, or to "Blossom among the wildflowers," as Sheeran says it. Throughout the song, Sheeran constantly uses nature-themed metaphors to enhance the inspiring message. Late in the song, there's a beautiful 30-second melody with an electronic guitar, adding to the nature-esque theme of the song. 
One of the most emotional and vulnerable tunes is the third bonus track, "Toughest," adding to the negative theme of "Subtract." It's a delicate song dedicated to his wife, Cherry Seaborn. The third and fourth verse in the track is "The doctor said it's cancer, and the baby's on the way," Sheeran distinctly referring to Seaborn's cancer diagnosis in February 2022, and the couple's newest child, Jupiter, who was later born in May. Despite the monotone message, it starts off as an acoustic melody and later turns into an empowering tune with all types of instruments. "Toughest" shows how strong Sheeran's relationship is, not letting the toughest battles affect their inspirational relationship.
As a whole, the "Subtract" album was an emotional rollercoaster, but it's full of amazing bops. Sheeran shares what's going on behind the scenes more than ever before singing about his family, his emotional struggles and his life. "Subtract" did not leave fans feeling negative, therefore it deserves a 4.5 out of 5 stars. 
Leave a Comment