Since the creation of toys, their only destiny was to be played with. Now, there's a destiny: fame. The Strong National Museum of Play has 12 toy nominees, but only three will be inducted into the National Toy Hall of Fame on Thursday, Nov. 9. While many inductees have disappeared from toy sections of stores for some time, only three will receive the ultimate acclamation. These are the toys that deserve to be inducted. 
Toy #1: Nerf Toys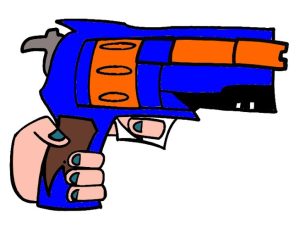 Who can forget their childhood Christmas, desperately anticipating a Nerf toy underneath the tree? A gadget destined for all sorts of fun and games to play for hours: the Christmas dream. The classic toy was originally introduced in the 1960s as a foam ball, "harmless enough to throw indoors." Since its introduction, Nerf has since evolved into a brand of toys that encourages strategic thinking, physical activity and endless social interactions. Nerf is simply the definition of a true toy: endless fun. Its line of toys are easy to play with, as no technological or mathematical skills are required, guaranteeing true rejuvenation and contentment. Whether pretending to be a pirate capturing treasure or a soldier trying to protect his homeland, Nerf's products always manage to bring pure childlike joy to the hearts of millions. Needless to say, Nerf deserves a spot on this list as it has been bringing children joy since the 1960s. 
Toy #2: Slime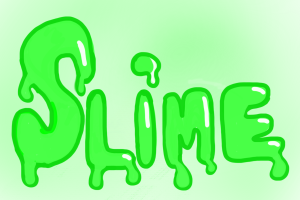 It's gooey, it's squishy and it's anything but appetizing (not for human consumption). Slime has captured the attention of children since its sticky introduction in 1976. Slime is known to reduce stress levels, strengthen skills in science and encourage creativity in children. The best part about slime is it doesn't have to be store bought, as it can be made in the comfort of home. All it requires is glue, water, borax and food coloring. The mixing of different substances provides children the knowledge of chemistry, while having a good time. The fun doesn't end there though, as slime can be customized by adding glitter, multiple colors and products to make it personalized. It provides children the satisfaction of letting their imagination take place, which allows children to express themselves through the creation process and encourages individuality, as slime comes in all different shapes and sizes. This further earns slime the opportunity to become a finalist as it will always stick around and be an endless trend. 
Toy #3: Little Tikes Cozy Coupe
Last but not least, the toy that taught millions of little kids how to drive: Little Tikes Cozy Coupe. Ever since this toy was parked on shelves in 1979, children have learned the importance of driving, fueling their imaginations and developing (acceptable) driving skills, which are all needed to steer in the right direction toward their futures. Not to mention, this plastic automobile encourages social interactions as little kids could imagine driving to the LA movie premiere with their friends during play dates. This car is responsible for children dreaming of their 16th birthdays, anticipating having a driver's license with their name on it. Not to mention, the Cozy Coupe also encouraged motor skills and for children to spend time outside, which is great as it allows children to breathe fresh air. Overall, this toy is the reason why many people are able to drive, (although most will deny, even though it's partially true) influencing its spot on this list. 
Honorable Mention: Teenage Mutant Ninja Turtles 
The Teenage Mutant Ninja Turtle action figures have been around since 1987 and still manages to thrive in this modern age. These pizza-craving mutants provide children with the imagination of being a ninja fighting hero while wearing awesome masks. It's clear to say this line of products have been providing joy for people of all ages (besides making them crave pizza) with its relatability to a wide audience. Overall, this pop culture icon is a must have with the public, leading it to at least earning an honorable mention.