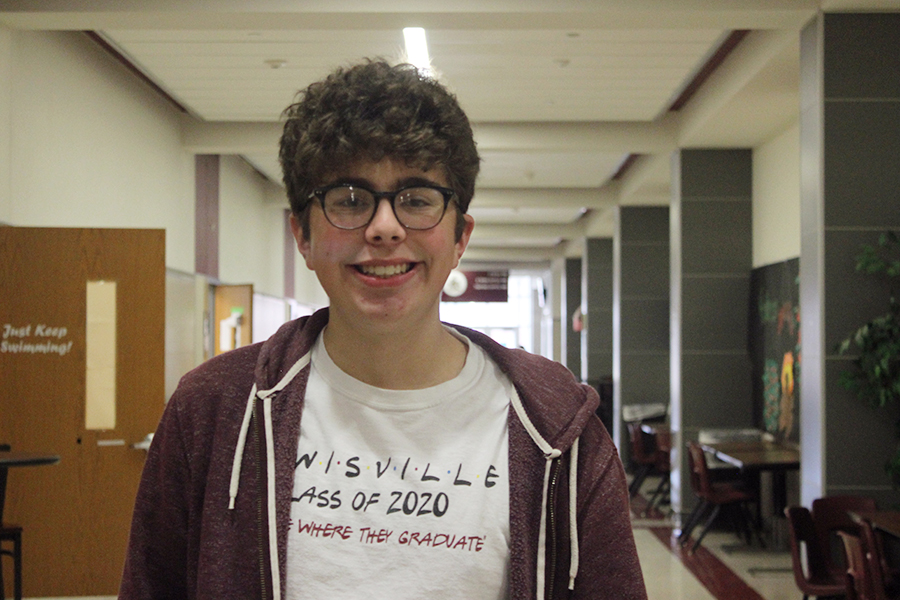 Senior Garrett Hicks
Q: What does being recognized in the National Merit Scholarship Program mean to you? 
A: "I guess the most important thing it means to me is that I might get a full ride to college if I become a National Merit Scholar finalist and that's pretty nice."
Q: How did you find out you were awarded the scholarship? How did you feel? 
A: "I got a letter about it but I actually found out about it because my PSAT team teachers both told me congratulations, so I got the letter after they told me. They found out before I did."
Q: What did you do to help improve your test scores leading up to it? What does it take to get the award? 
A: "I took the PSAT team class where we went over testing strategies and reviewed grammar we needed to know. We also did a bunch of practice PSAT tests and they helped me improve my PSAT scores a lot."
Q: What are your college and career plans? 
A: "So I don't know what college I'm going to yet, it's probably going to be either the University of North Texas or Baylor. I want to study music education and become an orchestra teacher. I play bass."
Q: What activities are you involved in at school? Anything outside of school?
A: "I'm involved in orchestra, Student Council, Junior World Affairs Council, Great Thinkers, National Honor Society, Texas Music Educators Association and the music theory club. I used to be in Boy Scouts but I have aged out since I am 18 now."
Q: How will this award affect your life/future?
A: "Well it'll make me be in less debt if I become a finalist."
Q: What has been your biggest obstacle academically? Any specific class? How did you overcome it?
A: "Sometimes I'm not the best about paying attention in class all the time. It's easy for me to goof off. I make sure I do all of the homework and I make sure I look through the book and know the terms before I have to take a test or anything."
Q: Who in your life has helped you reach this point? How did they help you?
A: "My parents helped me a lot and my friend Chris Alspaugh, he's actually the valedictorian but he's always willing to help me out whenever I don't understand something."
Q: What is your advice to others hoping to be National Merit Scholars?
A: "Work hard preparing for the PSAT's, try to take the PSAT team class if you can, take the regular PSAT class and just work hard."
Q: What class/outside of school tutoring prepared you the most?
A: "I don't do any tutoring outside of school."
Q: Do you have any good study tips for the standardized tests?
A: "Once you take the PSAT or SAT you can actually link your College Board account to Khan Academy and then that can give you personalized exercises to do each day to help you out with preparing for the SAT."