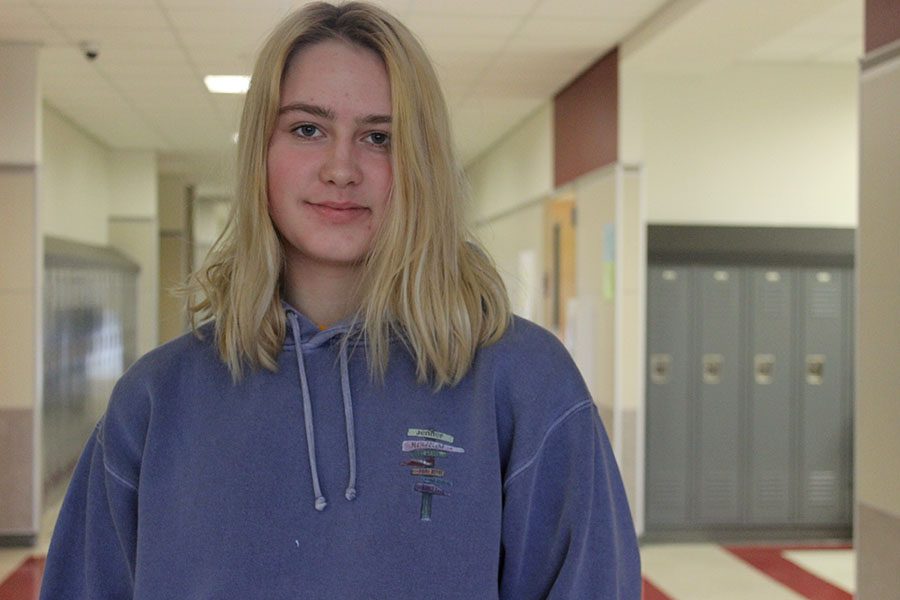 Living in a new atmosphere
An immense amount of hesitation fills her body as she enters the plane. She clutches onto her bag and looks back at the entrance. "Should I be doing this?" she asks herself internally. Her eyes dart toward her seat and she sits down nervously. Eleven hours pass and she finally arrives at her destination.
In December 2018, junior Kathe Korfmann signed up to be part of the foreign exchange program, ready to leave behind the life she knew in Amsterdam, Netherlands. A year later on Wednesday, Aug. 28, 2019, she arrived in the United States to start her junior year of high school.
"When I first got on the plane I was like, 'This is a mistake, I shouldn't [do] this, this is going to be so weird, I'm going to miss everyone so much,'" Korfmann said. "I'm going to miss everyone but also I [want to] meet [new] people. At first, it was a little awkward with the host family [but] they're really nice people so it's getting better."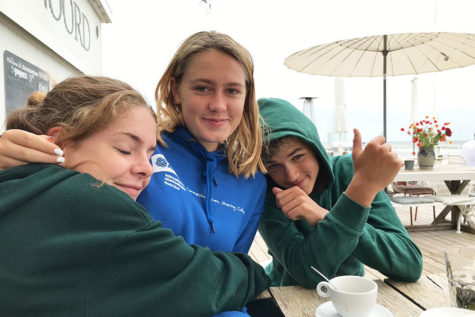 Since meeting Korfmann in September, English teacher Holly Schnitzius has helped her adjust to a new school setting in America. Schnitzius helps Korfmann by having her present in front of the class and engage in activities with her classmates to help her come out of her shell.
"I feel at first she might've been a little timid, a little shy to ask for things [and] ask for help," Schntizius said. "Now I think she's become more comfortable in our customs and how we do things."
Korfmann has not only formed a strong bond with Schnitzius, but she has formed a close friendship with junior Kaylee Goodwin as well. They met when Korfmann joined the swim team.
"After we met, we started talking and hanging out," Goodwin said. "We tell each other everything and I would say she's one of my closest friends."
In addition to the memories she makes while on the swim team, she also receives the opportunity to grow in her athletic ability. Korfmann also has built a strong bond with the people on the swim team.
"Every time I learn a new dive, it takes a while for it to subside and all the people on the dive team are nice and they're supportive," Korfmann said. "They've been doing it for years and they're really supportive."
Although Korfmann has recently developed friendships in the United States, she misses her friends and family in the Netherlands. She recalls treasured memories of them constantly during her time as a foreign exchange student.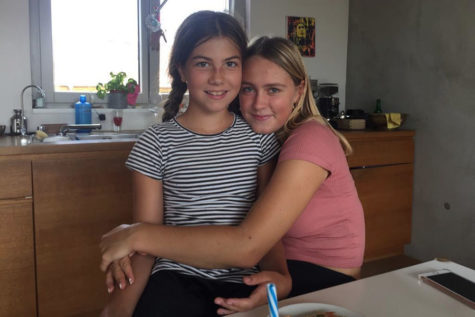 "I [miss] my family and my friends because I spent a lot of time with them," Korfmann said. "We went to a lot of parties. One of [my friends] had a boat and we would go around [the] canals [during] the summer and we would hang out."
Throughout it all, Korfmann feels that not much has changed about her personality since leaving Amsterdam. When she goes back to her hometown, she thinks she'll still be the same person she was when she left. Although not changing herself, she is making new memories and experiences.
"I think small things [have] changed [about me and] I don't notice them," Korfmann said. "I think when I go back everyone's going to be like 'That's different and you didn't use to do that.'"