Review: 'Lapvona' provides grotesque writing style
Author appropriates human brutality within new universe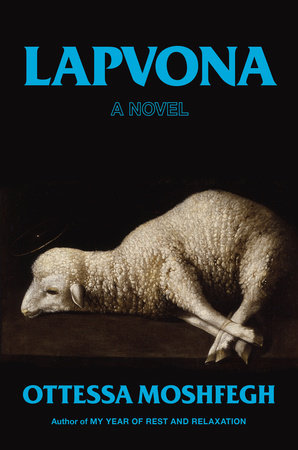 Author Ottessa Moshfegh released her newest book, "Lapvona," on June 21, 2022. Compared to her previous work in "My Year of Rest and Relaxation" and "Eileen," her new writing style provides a fresh type of gruesome horror and suspense within her new universe.
With the abundance of Christian philosophical teachings and symbolism within the Lapvonian village and outskirts, villagers spread false information and reasoning about the church from within their own town. This causes the town's own friends and family to be punished by "The Lord" for being sinners by giving into their almost-animalistic ways.
In comparison to Moshfegh's other titles, her recent work is top-tier writing. "Lapvona" completely overshadows her other works by a mile, with more pain, cannibalism and Catholic ideologies mentioned and foreshadowed delicately within the 320 pages of storytelling. 
Moshfegh is able to captivate readers with euphemisms and literacy. Despite the sudden love and disgraceful hunger for human flesh in order to survive, or the stealing of eyes in order for constant sight, "Lapvona" showcases the struggle of the human relationship between people and whom they believe is their eternal savior.
Even with readers who have a love for revolting stories, there were a couple aspects within the plot that had come undone that didn't fully pique any interest. Lapvona's ruler, Lord Villiam, comes into play. Sassy and childlike, he's a character who fits into the story's already strange vibe. The oddities of Villiam's character fit into the general story, but when honed in, his character fell flat. Villiam decides to give up his own blood and flesh for one who's merely his nephew that he doesn't really care for. The first chapter was extremely confusing for someone going into the story completely blind.
As a reader, it was enjoyable to read the description of the setting, how Lapvona was described as a once-booming town now dwindling down to farming and pure "Christian love" intertwined into one. On top of a hill resides a lavish castle, housing many animals, along with a river that flows through the property. Where the villagers' town is small, opposite from the manor just up the hill.
One factor that was odd was how each section was separated into seasons instead of chapters. Although, it would've been more captivating to separate the book into chapters within each season to make the book feel shorter and attract readers to read the entire book in one sitting, rather than feeling elongated and somewhat repetitive page by page.
Moshfegh is definitely an author to keep up with and read each story with excitement. Her writing sparks an interest in the gruesome, desperate side as a reader. Ranking up on cannibalistic, familiar top authors like Chelsea G. Summers with "A Certain Hunger" and Eric Larocca with "Things Have Gotten Worse Since We Last Spoke," her books are almost guaranteed to never disappoint. Due to these factors, this book deserves a four out of five.
Leave a Comment