Winter storm impacts community
People stuck indoors with no power due to snowstorm
Due to a winter storm, several people were cold in their homes with no power from Sunday, Feb. 14 to Thursday, Feb. 25., causing school to be canceled and jobs closing. Burst pipes and power outages were also a common occurrence during the course of the week.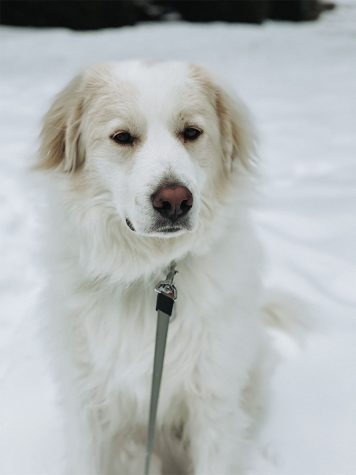 "I thought the power might go out from what I had heard [on] the news, but never expected it to hit Texas as hard as it did," journalism teacher Emily Head said. "I really didn't expect it to knock the power out for so long for some people and didn't expect the water to go out at all."
Senior Nancy Reyes shared her experiences, mentioning concerns for her grandmother's health as well as her own, due to the cold temperatures. When her pipes burst on Feb. 17, water damage made it unsafe to remain at home.
"The day our pipes burst, we shut down everything in our home and packed bags for a week's worth of travel and ended up going to an auto shop in Dallas," Reyes said. "My father had his own mechanic shop that he offered us [as] a place to stay [because] it had running water and power. I ended up sleeping on the floor of a storage closet in an office with a small compact heater for the entire family."
Reyes' power was out for a week. With no power or water, her family's expectations were low.
"With not having any power and only a limited [amount] of supplies, the one thing we were grateful for was we had water to stay clean and could at least cook to an extent with it," Reyes said. "It was devastating to have it stripped in such a manner and not knowing what the next option was."
Head's water supply was cut off due to a pipe bursting in her apartment building. She went without water for eight days.
"
If you have time to take action and prepare to avoid disaster, do it."
— Senior Nancy Reyes
"It's been pretty tough because we don't have any way to do dishes or laundry and we have to brush our teeth with water bottles and get pool water for the toilets," Head said. "To shower, we would have to go to a friend's house that was [around] 25 minutes away."
As for senior Shawn McConnell, he managed to make the best of the conditions even though the snowstorm was unexpected. 
"I went sledding on the hills by Durham in Central Park," McConnell said. "Although my house was warm, all my friends' houses were cold and we couldn't go anywhere else."
Reyes said her situation was awful but could have been worse. Reyes took the experience as an opportunity to learn and encourages others to do the same. 
"When you have to do something, do it," Reyes said. "If you have time to take action and prepare to avoid disaster, do it. A lot could have been avoided. I was lucky enough to come out of this with small house damages and a cool story, others were not."
Leave a Comment