Column: One of a kind
'It's hard to believe he's gone, because he isn't, and he never will be.'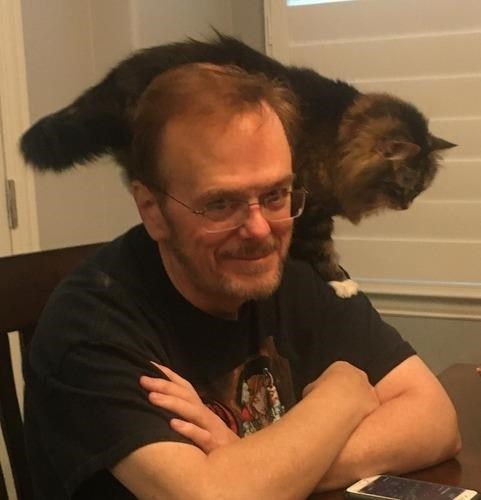 Preparing for a death isn't something a person can do. Even when you know it will happen one day, that feeling – that forced acknowledgement that someone who would be there, should be there, isn't – that's a tough pill to swallow. 
I didn't know Ed Pugh as well as my dad or my sister. My dad had been doing construction and handy work at Reaper Miniatures, a company he and his brother David ran, for a few years. My sister worked in the store over the summer, but most of the time I spent with him before last year was accompanying them every so often, which meant I didn't really get to know him too well.
That's why it was almost strange to believe how put off I was in the weeks after Thanksgiving. 
Late in the summer was when he first wound up in the ICU. Only my parents saw him at first, while he was hooked up to machines and not talking yet. The first time I visited was the first time he could talk again, and Ed's bedside soon became a weekly visit.
Every weekend we would show up to check on Ed, celebrate his improvement, and give him someone to spend time with. Of course, his brother as well as Ed's son Jeremiah were also frequent visitors. We talked about how life was going, and Ed always made sure to ask about work. We'd have to remind him the only job he needed to do was get well. 
If they weren't already, Ed and David became like uncles to me. Once, I made the mistake of wearing a Cowboys shirt and getting some banter. Another time, Ed asked me the notorious girlfriend question, and as we left, he pulled me in and said, "You know what you have to do. You gotta get out of the basement."
As soon as Ed got away from being confined to a bed and occasionally decent hospital lunches, he spent time rehabbing at David's house; it didn't take long for him to be back in his office at Reaper, which wasn't surprising considering the busy person he was. Aside from the unfortunately timed death of his pet cat, Goose, things were getting back on track. 
The Wednesday before Thanksgiving, we were leaving for Houston. Ed was just supposed to be going back to the hospital for a routine checkup. 
Back on track.
Except this time, it was different. Too different. We were back in that hallway again. Ed was unconscious again, hooked up to machines and tubes. Jeremy, usually cool and collected, wasn't doing great. How did we end up here again? Why did this have to happen? Who let it happen to someone like him?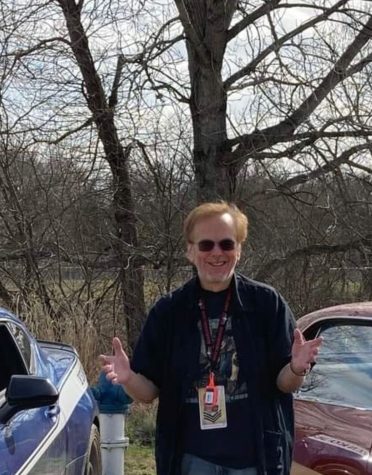 When the text message bearing the news came right around Thanksgiving dinner, I was definitely sad, but with everything going on, I couldn't process it. We ended up returning home by Friday evening, and that same night, paid David a visit. After a short talk at the door, we moved into the kitchen. 
That was the switch. My Dad all but fell into David, and for the first time, I watched him cry. It shook me, and that's when things clicked in my head. Ed, someone who had always been there even if I didn't see him often, was gone. That farewell exchange at the hospital began to play back in my mind. It was the last time I'd get to speak to him. 
Weeks passed and it continued to sting. It was time for the funeral, and after the church service, we walked up to the casket. Emotions swelled again when I saw Ed for the last time, and I watched my Dad, who'd get to be a pallbearer, place a small silver Virgin Mary figure–one Ed had gifted to us years ago–back on him. 
Then, we turned to David, the brothers' Dad, and Jeremiah and his family. I recalled hugging David the night after Ed passed. He had said, "Oh come on, that's not a hug." He had a good point, I gave him a pretty limp hug that night. Now at the funeral, I shook his hand, and hopefully, I made up for it. 
It's hard to believe what happened more than four months later. And it should've been just as hard to handle it emotionally. 
That isn't what Ed would've wanted. It's hard to believe because the positivity he emulated was still there even after he wasn't; every speaker at his service had nothing but love for the man who had given only that in return. A Monty Python song after the church service reminded us to "Always Look On the Bright Side of Life," and we knew Ed had a part in choosing that. 
The Pugh brothers are the reason my Dad has had a stable job for the past few years. The truck we drive to get around the city was a gift from them. The company the two started from a garage back in 1992 continues to carry Ed's legacy with the support of thousands around the world. It's hard to believe he's gone, because he isn't, and he never will be. 
Ed, I want to thank you for helping to get me where I am now, even if I didn't notice it then. I haven't forgotten what you told me and what you did for us, and I won't. People like you are hard to come by; they're one of a kind. If I could do anything to be even half as great of a soul as you, I would.
Leave a Comment