Pen to paper: 11 athletes sign with colleges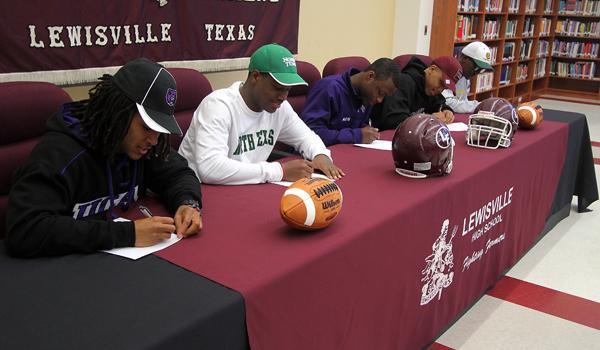 Eleven seniors made their college decisions public Wednesday morning as they signed national letters of intent to continue their athletic careers during a ceremony in the library.
Pitcher Chloe Campise signed with The University of Dallas to play softball.
"It's a really academic-driven school, so I know while I'm there I'm going to be getting a really good education, as well as playing on a decent softball team and just continuing to play the sport I love," Campise said.
Defensive back Jordan Meyers, who accepted a scholarship offer to the University of Central Arkansas, explained that he didn't just choose the school because of the sport.
"It's going to take me a long way because it's not just a great football school, but it's also a nice academic school," Meyers said. "So if I don't go anywhere in football past college I know I will get somewhere in the real world."
Campise recalled the moment when she decided playing softball was what she wanted to do outside of high school.
"It was probably my freshman or sophomore year when I realized I wanted to keep playing through high school, and beyond high school," Campise said. "I had been in contact with several different colleges and been on visits to different campuses, and on my first visit to the University of Dallas I fell in love with the atmosphere."
Editor's note: Check back tomorrow for a photo gallery from National Signing Day.
National Signing Day
Football
Hendrick Ekpe – defensive line, University of Minnesota

Deandre Brown – running back, Abilene Christian
Calvin Minor – linebacker, University of North Texas
Jaden Wright – defensive back, New Mexico State University
Jordan Meyers – defensive back, University of Central Arkansas
Jocqui Davis – wide receiver, Missouri Southern State University
Jordan Jorgenson – wide receiver, Truman State University
Baseball
Cory Duran – Northeast Texas Community College
Track
Malik Summers – Texas Christian University
Girls Soccer
Sam Naughton – Southwestern Oklahoma Christian
Softball
Chloe Campise – pitcher, University of Dallas
View Comments (1)
About the Contributor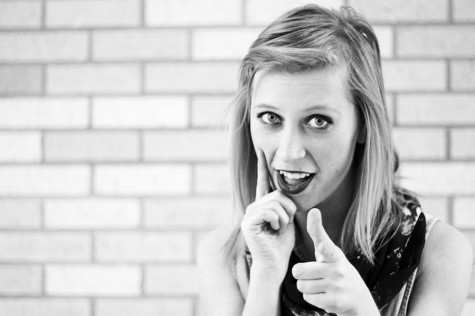 Destiny Wilbanks, Visuals Editor
I enjoy journalism because:
It puts me in a club where I can become closer to people that share the same interests as me.
My favorite aspect of Lewisville...