Throwing for perfection
Senior Caleb Vuono signs with Weatherford College
The sun shines down on the field as he brought his arm close to his chest to prepare for the next pitch. He breathes in and out. Finally, he releases the pitch throwing it to the catcher.
"Strike three, batter out," the umpire said.
Ever since senior Caleb Vuono was young, he has enjoyed playing baseball. With his parents' support behind him, Vuono was able to live out his dream to go further into baseball as he started high school.
"I started baseball when I was 2 or 3 years old with my parents in my driveway," Vuono said. "After that, I grad'ually went into T-ball. I picked up the bat and ever since then I've just really loved baseball."
With dreams of being a professional player, Vuono signed with Weatherford College because he was offered a full-tuition scholarship and a spot on the team. Vuono believes going to this college will help him develop as a baseball player.
"I signed with Weatherford because they are the top team in the nation for junior college baseball," Vuono said. "I plan to go there for one or two years and eventually transfer to a higher school."
Head baseball coach Mike Campbell has been a second dad to Vuono while helping him improve during training and with any struggles he may have faced.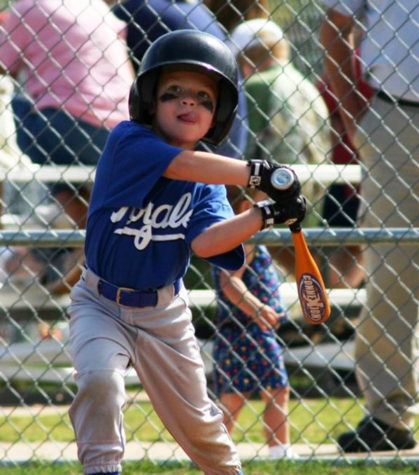 "I have known Caleb for about five or six years," Campbell said. "He came to my baseball camps in the summer when he was younger. He has grown a great deal as a player because he works really hard to be the best."
Vuono cares for his team while also embraces the role of being captain to show leadership. Baseball has been an important part of his life since he has grown up playing it.
"As a captain, he leads by example," junior Brandon Dito said. "He's just a sweetheart and a fun guy."
Vuono hopes to make his parents and coach proud as he continues on at Weatherford.
"My goal is to one day play professional league and just play as long as I can," Vuono said. "Hopefully, I can use my skills to give back to younger kids and one day come back to Lewisville – that would definitely be a goal of mine."