Senior Goodbye: Finding a new home
'For lack of a better term, my junior and senior years of high school factory reset me and changed what I value in life; I am endlessly grateful for that.'
I've never been good at saying goodbye.
Every ex-friend or ex-boyfriend I've ever had has ended up blocked, at least for a little while. It's the only way I know how to rid myself of someone or something: shut it out completely. I choose to simply set it and forget it, then move on. I've never known any other way to let go.
Unfortunately, I can't do that this time. Not with something as massive and all-encompassing as my high school journey.
As much as I've joked about how much I hate high school and how I wish I graduated in December, I'm going to miss Lewisville: the Farmer Pride, the hectic parking lots, the afternoons spent at CCA — all of it.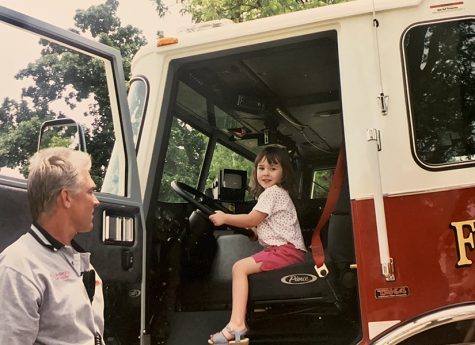 Mostly, I think I'll miss the people. I'll try to keep these short, but I need to say my sappy goodbyes while I still have the chance:
To the next generation: I have so much hope for you. All of you are bright, beautiful young women and I know each of you can and will accomplish great feats, both in and out of the journalism world. Never define your worth by another person's metric. You are wonderful and complete people all by yourself. All of you have my phone number if you ever need someone to bat for you. Make me proud — you already have.
To The Boys: Thank you for consistently making me laugh when I thought it would be impossible to do so. Y'all never went easy on me in Brawlhalla matches, which I appreciate because it forced me to "git gud" on my own. The late-night Discord calls were always strange, but in the best way. Thank you for letting me hang out with y'all when I had nobody else. I appreciate you guys so much, even though you make fun of me.
To my favorite model: I love you endlessly. I've known you for a few short years, but I value the time I've spent with you more than I could ever say. Thank you for supporting me in the darkest times of my life and for showing me what true, genuine friendship feels like. You have always supported me unconditionally, which I cannot thank you enough for.
To my sun, my moon and all of my stars: I can't believe it, we're all grown up. For the first time since I can remember, we won't be able to spend time together every day anymore. I miss you already. I can't believe I won't get to watch "our" sisters finish growing up. I love you to the ends of the earth – no friend I make in college could ever replace you. I will be anxiously awaiting the daily FaceTime calls and life updates as we both grow into independent, young women. I'll have a spot saved for you in my dorm. What's mine is yours, always and forever. This truly isn't a goodbye, just a "see you later." Come visit me ASAP.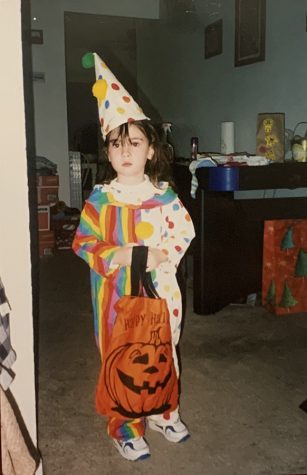 To my mentor, my teacher, my confidant, Binkham: I don't even want to say goodbye. How could I ever? You've taught me so much about life, love and journalism. When I walked into your classroom late on my first-ever day of high school because I got lost in the big, scary Main campus building, I had no idea how much you and your class would change my life. Thank you for everything you've done for me (especially all the Starbucks you've bought me). I'll be sure to visit whenever I have the chance.
To room G215: I will miss you endlessly. Thank you for being a place to eat lunch, a place to rest, a place to work, a place to cry from laughing and a place to call home for the past four years. Though I'll find another second home, none will be quite as fitting as you. Throughout the insanity that is high school, you were my safe space. Thank you for that.
And finally, to my soon-to-be Alma Mater: Thanks for the memories. I hope the Fighting Farmer football team scores a state trophy one of these years. Though I'm moving on to greener pastures at Mizzou, I won't forget the truly unique memories made in my hometown.
Now is about the time I would typically block whatever I'm deleting from my life on all social media platforms and go about my business. Obviously, I won't do that this time. I don't think I would even if I could; this goodbye isn't as bitter as every other one I've had to say.
Instead, I'll leave it at this: thank you to everyone who's impacted my life in high school. Even with all the bad memories, dramatic fights and petty grudges, the negativity changed me as a person for the better. For lack of a better term, my senior year of high school factory reset me and changed what I value in life; I am endlessly grateful for that. As a result, I love myself more than I could have ever imagined when I was 14, 15 or 16, crying alone in my room because I felt so insecure and insignificant.
I am grateful for all the time spent listening to music in "The Vomitorium," the before (and after) school coffee runs and the late nights spent on the phone with friends. These are the memories I will look back on for years to come with a fond smile. I can't wait to reconnect with everyone in the future and reminisce on what it was like to be young and free.
Thank you… and goodbye.